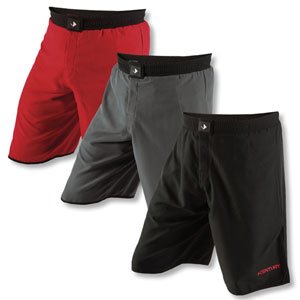 Whether you are preparing for a fight, looking for new gear to train in, or you just want a cool pair of Mixed-Martial Arts Fight shorts — you can find many options online for cheap. But how much should you spend on cheap MMA fight shorts? There are many brands out there but you are going to want to know which ones suck and which ones we think are the best. Even if you are looking to spend the least amount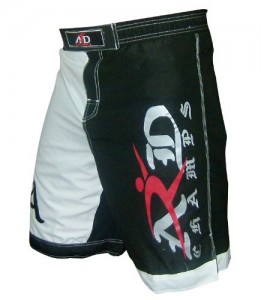 possible, you may not want to settle too soon. Sometimes you lose a lot when the price drops even a little bit. For beginners to the sport or anyone on a budget, you can spend a lot less than you think to get some quality MMA shorts.
< Cheap MMA Fight Shorts for $20
We spent a while researching some of the best shorts you can get for the best price. A lot of these cheaper shorts have been tested out in the gym. Many people prefer to just workout in MMA shorts if they have grappling and striking as a part of training. Unless you have a lot of money to spend on the best cheap MMA fight shorts, you can get away with spending less than $40 Below you will see quality cheap MMA fight shorts for under $30.
Cheap MMA Fight Shorts Under $30
These are what we feel are the better fight shorts under $30. Many people think you need to spend over $50 to get some of the recognizable big name brands. While some of these brands might not be big name, they still make quality fight shorts so don't count them out too soon.
You will find more deals through online shopping, many local stores won't be carrying fight shorts any time soon. While you can get some of your mma equipment at local sports retailers, they typically don't carry mma fight shorts, and if they do it is often overpriced. A lot of sporting good stores will sell one brand of fight shorts for well over the cost because products like this won't sell that well in a local store. Also a lot of MMA and other combat sport gyms will sell gear, but again, it is typically way overpriced. You can always shop around online until you find a great deal on a pair of shorts you like.
Always shop around and look for the best deal when shopping online. I have had countless experiences in the past buying something from one website and seeing it a lot cheaper on another site. All you need to do is spend a little time researching the product you are interested in before you start punching in those credit card numbers.
Finding The Right Size MMA Shorts
When purchasing your MMA Fight Shorts there are a few things you need to take into consideration. A lot of fighters fight at a different weight than they train. Many fighters are known to cut 20 or more pounds before a fight. Often times this can affect your waist size. It is important to discover if a pair of shorts has a tie string on the inside and will be able to slim down the waist band if needed. I would recommend you buy your shorts to fit you at your walking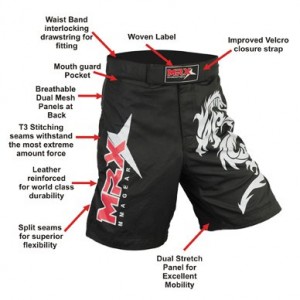 around weight. This way they wont ever be too tight. If they are a little loose you can always tighten up the strings to fit your waist.
You should always try your shorts on as soon as you get them to make sure they sent you the right size, and that they in fact, fit. If they don't you should contact the supplier immediately so you can get it exchanged. Sometimes if you wait too long your chances to return or exchange can go away. I would always bee aware of the return policy especially if you are questionable on how the shorts might fit.
Great Options for MMA Fight Shorts
Check out these Title MMA Fight Shorts. Title MMA is a really great brand that has been around for years making boxing and MMA equipment. We really like these shorts because they are durable, comfortable, and really built to last. These MMA fight shorts come in several different colors if you like to spice it up at the gym. These shorts won't constrict you when moving or kicking. These MMA shorts are one of our top picks for the price.
Size – Comes in all sizes!
Color – Comes in about 10 different color combinations
Features – Leg slits, elasticized waist, hook-and-loop front fly
Cost – Avg. $25 – $45 (cost depends on size)  & Free Shipping!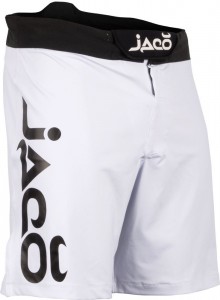 Another one of our favorite brands for fight shorts is Jaco. We picked the Jaco Resurgence MMA Fight Shorts and for good reason, they're awesome. These shorts only come in Black or White which are typically the colors I see the most in the gym. These shorts come in adult sizes in both colors. The Jaco MMA shorts are made of "Ultra-durable STR-XTM" fabric which stretches very easily and wicks dry easily. These shorts also offer an internal pocket at the bottom of the shorts for mouth guard storage.
Size – Men's size 30 – 40 waist
Color – Black and White
Features – STR-XTM fabric, convenient mouth guard pocket, compression waist
Cost – $45 (varies slightly by size)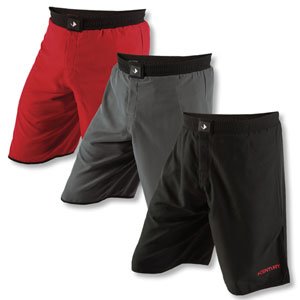 Check out these Century MMA Shorts. Century makes gear for the UFC and really has a good product. These shorts come in Red, Gray, and Black, and in many sizes for around $20. These shorts have a great fit with an elastic band and a double Velcro clasp. Check out these shorts at a great deal.
Sizes – Youth – Adult sizes
Color – Black, Red, Charcoal
Features – Leg slits, internal drawstring,
Owner of evolvedMMA.com. I am a Certified Personal Trainer who trains Mixed Martial Arts. I review any and everything. I sometimes bet on fights!
Latest posts by Travis Williams (see all)