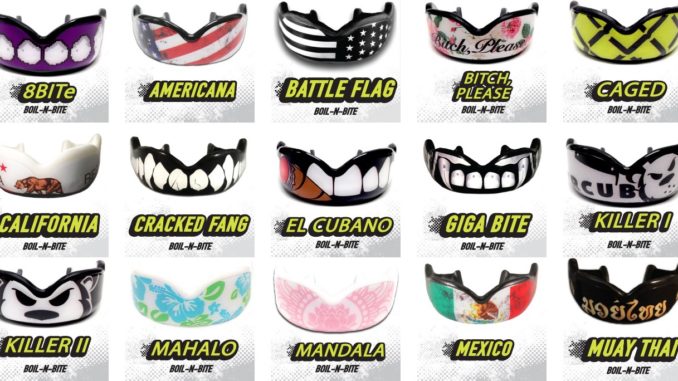 I was first introduced to Damage Control Mouthguards by my friend Mika over at CagedMinds.com so I decided to do a Damage Control Mouthguard Review. The company is based out of Albuquerque, New Mexico and they have made mouth guards for some big name UFC fighters out of that area. When first looking into Damage Control Mouthguards I became impressed with the many designs they offer. Most mouth guards today end up being 1 or 2 solid colors and there isn't much though put into the look of the guard. Damage Control has dozens of cool designs you can get on your mouth guard. They even offer custom mouth guards with plenty of options for customization. Damage Control makes 3 different types of mouth guards: High Impact, Extreme Impact, and Custom Mouthguard. Their boil and bite options are priced very well at around $20 for the High Impact, and $30 for the Extreme impact mouth guard. The pricing is very comparable to other mouth guards. Their custom mouth guards start at around $99 but it will provide a much more accurate fit than the regular boil and bite options.
Damage Control Mouthguard Review
DC Extreme Impact Mouth Guard Review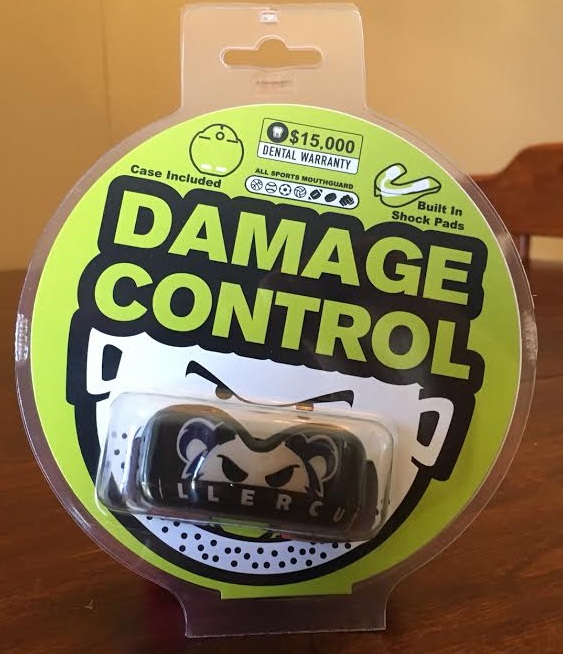 The Extreme Impact mouth guard by Damage Control is one of the best boil and bite guards I have ever used. The Extreme Impact mouth guard is a larger more padded guard which is ideal for striking. After a handful of uses, this mouthguard quickly became my favorite to use when I do striking sparring. This mouth guard is made from Damprotech which is a damping material that is 150% more shock absorbing than most mouth guards. The guard also offers reinforcement pads which help to protect your teeth and jaw.
You can get the Damage Control Extreme Impact mouth guard for about $30 and it comes in a large variety of designs. The mouth guard comes with a case which I highly recommend you use or you will ruin your mouth guard. The Extreme Impact mouth guards offers a $15,000 limited dental warranty. For this review I tried out the Killer II which is a mouthguard inspired by UFC fighter Cub Swanson.
I made sure to use this mouth guard in a few different training situations just to get the full experience. This mouth guard is a little larger than the average boil and bite, but offers much more protection. A lot of boil and bite mouth guards just loosely fit around your teeth and don't protect your mouth as much as you'd think. The extreme impact mouth guard holds up very well in sparring. I tried this mouth guard out for MMA sparring as well as strictly boxing sparring. After taking a few good shots I quickly decided this was my new striking mouth guard. I felt like my jaw and teeth were more protected than they have ever been. This is due to the thickness of the Damage Control Mouthguard as well as the reinforcement pads.
The Damage Control mouthguard is very thick and may limit your breathing ability with your mouth. It is always good practice to breathe in through your nose and out through your mouth. However when you reach a certain level of exhaustion you can't help but breathe through your mouth. When using thicker mouth guard you have to un-clench your teeth and open your mouth to get decent air flow which can be bad in a fight.
If you train any type of combat sport, you may want to consider checking out this Damage Control mouthguard. I prefer this mouth guard for striking arts like Boxing, Muay Thai, Kickboxing, Karate, TKD, and pretty much any striking art where you need a mouth guard. This Damage Control mouthguard is also great for grappling and MMA training in general. It doesn't matter what sport you play, Damage Control makes a mouth guard that will suit your needs. To learn more about the company and their products, check out DCMouthGuards.com.
Comfort:

Fit:

Protection:

Value: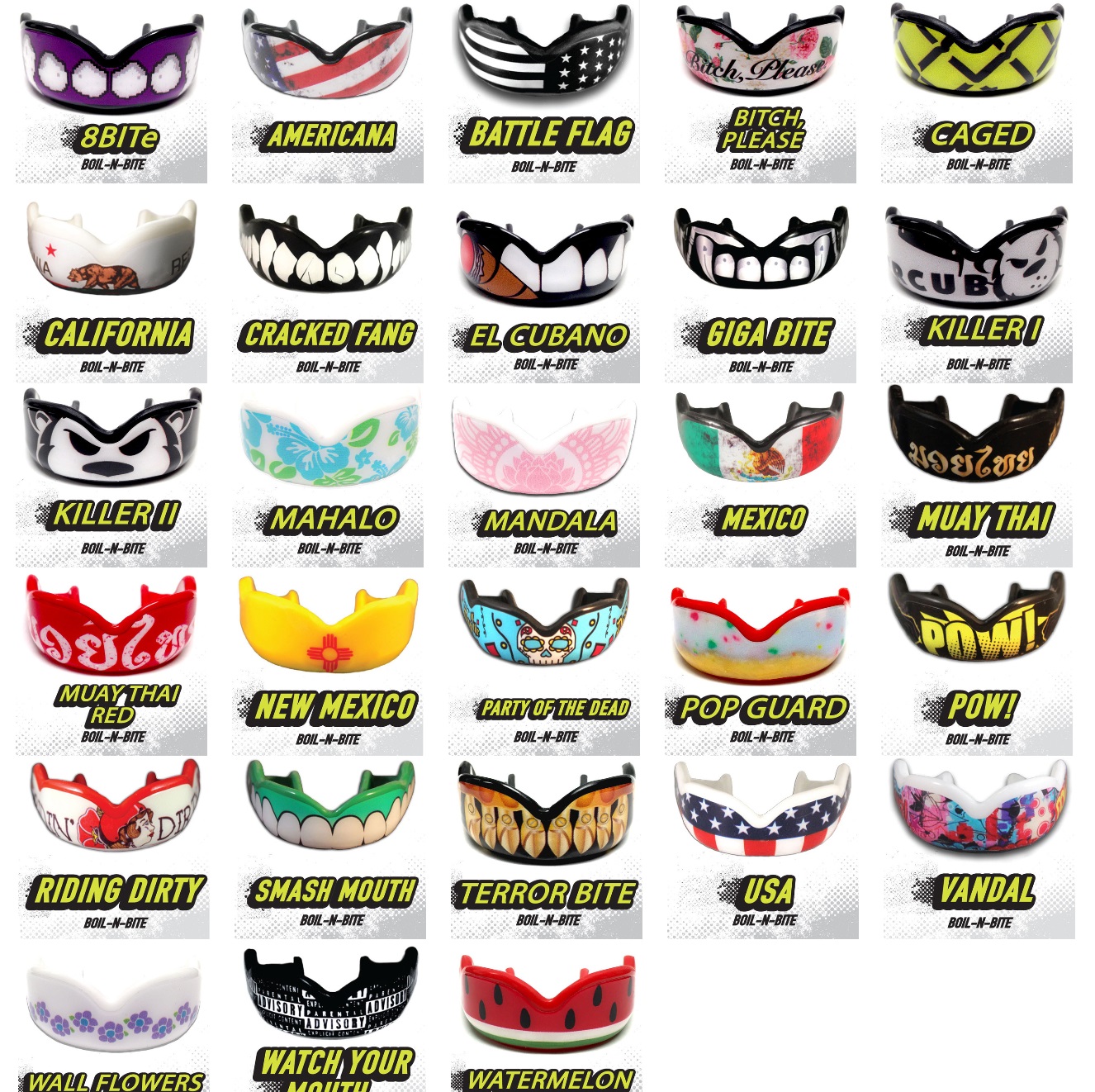 Owner of evolvedMMA.com. I am a Certified Personal Trainer who trains Mixed Martial Arts. I review any and everything. I sometimes bet on fights!
Latest posts by Travis Williams (see all)