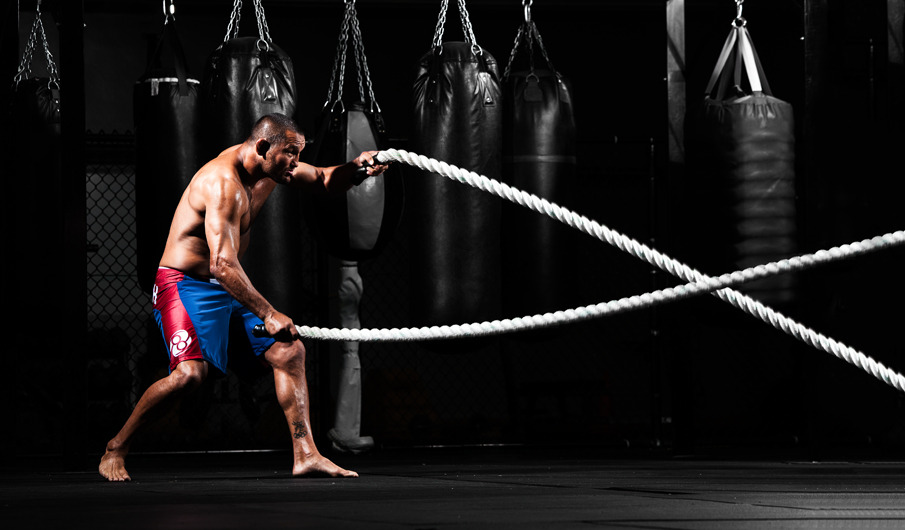 Clinch Gear Shorts Review
Quality sporting apparel can sometimes be the difference between winning and losing in the ever rising sport that is mixed martial arts (MMA)
MMA includes some of the fittest, toughest and most demanding athletes in all of sports.
A typical MMA or wrestling fight requires agility, endurance, speed, stamina and the flexibility of the athlete's body to act on instinct.
This sometimes leads to complex body and limb movements that need to be executed with the right timing and intensity for complete effectiveness on the road to victory.
Just like any other sports, the best athletes know the importance of quality sporting apparel to help them execute match winning agility without the unexpected limitations. Hence, proper fighting gear is invaluable to athletes and acts as a necessary resource for every great fighter.
In this article, we will review fighting shorts, one of the most commonly used apparel in MMA, and how they impact and benefit a fighter.
I will also offer a beginner's guide to one of the best shorts in the market and as so, my recommended pick.
MMA Grappling Shorts Overview
A grappling short is the ideal example of what MMA is all about. They are especially popular because of how they look and how comfortable they are.
They have also come a long way since the old days where athletes could wear anything to enter the ring. MMA grappling shorts are the icon of the sport and offer comfort and that modern look. Hence, if you are a fighter in mixed martial arts, the first item to purchase is a new pair of effective, fight shorts.
That means your new pair of shorts should be exactly what you want and return value to investment.
Why Clinch Gear Shorts for MMA?

It's quite uncomfortable to wear any other type of shorts in a mixed martial arts fight. This includes NBA and shorts from other athletic sports.
This is mainly because other type of shorts are mostly made up of sweat absorbing materials like cotton and will more often hold in sweat to the discomfort of the fighter. Excessive sweating also doesn't bode well with specific martial arts workouts. The closest shorts from other sports that get closest to MMA workouts are swimming shorts and even they have a downside because most have laces and or Velcro which may harm an opponent when they come in contact with sensitive skin under intense pressure and that is not the scenario that is supposed to win you the fight.
The best option therefore, would be wearing specially designed grappling shorts made specifically for intense training, sparring with a partner with maximum comfort for you.
ClinchGear is one of the most trusted brands in intense sports and offer some of the best MMA, wrestling and training shorts for beginners and pros alike. They offer technically advanced performance apparel for athletes who have dedicated their everyday lives to pure intensity. With great emphasis on durability, flexibility and lightweight designs, they have been able to provide a quality that is higher than the current market standard and provide a home for top athletes.
The biggest names in the sport like UFC champion Dan Henderson recognize the unequivocal benefit of having proper gear.
'I don't 'think' I have an advantage, I 'know' I have an advantage based on what am wearing during a fight.' Dan Henderson
One piece of high performance gear include the Performance Series Shorts, are popular Clinch Gear shorts among users for some unique features.
They are built for durability, quality and comfort. Designed with lightweight suede microfiber and featuring a 360 degree side flex panels that offer great performance and comfort.
They also feature an interlined, double grip waistband that maintains its position to ensure comfort.
It gets better with a high-density SuperStretch nylon-made expansion panels on the side and crotch for more flexibility.
Clinch Gear shorts full features:
Polyester Suede Microfiber fabric
Fully sublimated graphics alongside stretch panels
Flexible SuperStretch™ side panels
Patent-pending DoubleGrip™ waistband with 1 1/2″ hook and loop closure
Triple-needle stitched on inseam, side panels, and center back
One feature Clinch Gear really impresses with is their suede micro fiber fabric.
The material offers a perfect blend of weight and comfort to offer an efficiency that cannot go unmentioned. As a matter of fact, it's almost impossible to find this type of lightweight fabric being offered by competitors in the high end. If you are serious about your training and fitness apparel, this fabric proves to be the winner among many and one of the reason is the smooth texture and its ability to resist moisture during high intensity training.
MMA is a sport that continues to evolve and every new day presents a new chance for growth and as its popularity increases, so does the innovation.
Better take advantage with match winning gear like Clinch Gear shorts because clearly, MMA is here to stay.