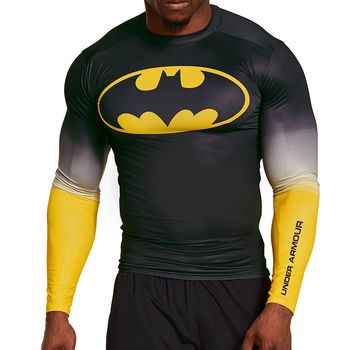 A rash guard is a great thing to have handy for a number of reasons. I have heard all kinds of things from needing a rash guard to protect chest hair; to using it to "increase flexibility by compression." Yeah there are plenty of reason one would need a rash guard. If I have to tell you to use to to prevent rashes then stop reading this and just start back at kindergarten. Sometimes the mats you roll on can be rough, or sometimes you have to make due with non grappling mats. I've rolled on carpeted gymnastics mats and rug burns were a bitch. You don't need to purchase to absolute best MMA rash guard to protect you from mat burn, but the better ones help.
There are several kinds of compression shirts or MMA rash guards. Long sleeve, short sleeve, sleeveless, tuxedo? I typically carry around a long sleeve one in my bag just in case I run into something that isn't good for my elbows. However short sleeve ones are good for a heavy day of training and help you stay dry. Usually you can get better grip for some submissions if you are doing some no gi grappling or wrestling.
Best rash guard shirt for MMA
Over the years I have used many different brands and styles of MMA rash guards. However for this list we have tested out many and found a list of the best. We recommend these for anyone who trains MMA or any type of grappling or combat sport. I wear mine when I kickbox and sometimes I wear one under my BJJ gi. Compression gear is also great for No Gi grappling. MMA compression shirts are great to have even if you are just working out. Its provides a similar fit to Under Armor or something like that. Compression can help with blood flow and even muscle performance. Some people are a completely different fighter with a rash guard on, you'd be surprised.
Hayabusa Metaru 47 MMA Rashguard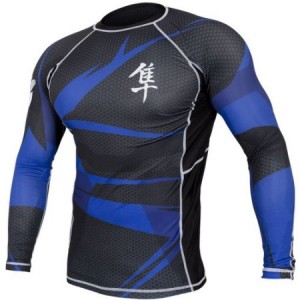 Hayabusa makes high quality MMA gear is this piece is right in there with quality. This awesome rash guard comes in some cool color combinations as well as all adult sizes. The special Hayabusa fabric is designed for comfort, flexibility, and has a natural anti-microbial technology to provide a superior anti-odor performance. If you're looking for an excellent high quality options, this might be the best mma rash guard for you.
Comfort:

Fit:

Protection:

Value:

Sub Sports Compression Long Sleeve
So if you and your training partners are looking for matching rash guards in every different color for some sort of Harlem Shake video or Improv class, Sub sports has definitely got you covered. This long sleeve compression shirt is made to help you stay dry as well keep you covered from neck to wrist. If you are looking for an excellent low cost rash guard, this is by far one of the best mma rash guard for the price.
Comfort:

Fit:

Protection:

Value:

Bad Boy Rash Guard
When you see the eyes, you know a Bad Boy is around. This rash guard comes in a couple different colors and provides a great fit. Also this rash guard is designed to prevent rolling up from the bottom to ensure max protection. Bad boy makes some of the best rash guards for MMA training, and this one is a great option. This rash guard helps you stay cool through some heavy training. This rash guard offers a great non constricting fit which will help you move in training.
Comfort:

Fit:

Protection:

Value:

Super Hero Rash Guard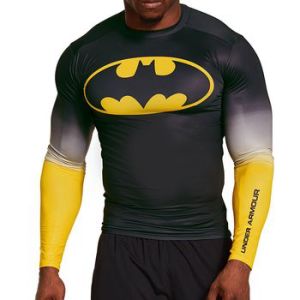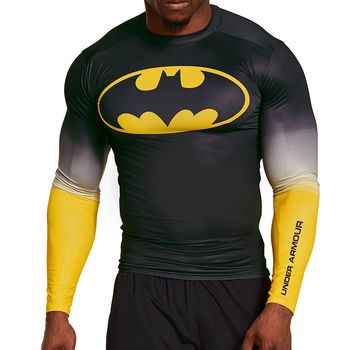 I have a rule, if it makes you look like batman — you probably need it. This awesome under armor rash guard provides great protection and has a cool Batman logo on it. Under Armor makes several different hero rash guard but Batman is by far my favorite. This rash guard has long sleeves and offers that great Under Armor protection. They make this rash guard with several different super hero logos on it, pick your favorite!

Comfort:

Fit:

Protection:

Value:

Venum Rash Guard
This Venum rash guard is one of my favorites. Other than the giant snake head on your chest, this rash guard offers a great fit. Good compression gear can help make the difference in BJJ or grappling. This rash guard offers great protection as well as excellent grip when needed. The design on it won't rub off which you run into on some of the cheaper gear.
Comfort:

Fit:

Protection:

Value:

Under Armor Rash Guard
When a lot of people think of compression gear, Under Armor comes to mind and for a good reason. They make a ton of quality compression gear and have been for a while. This Rash Guard is a great piece of gear for a great cost. You can find many of the under armor designs through the link as well. This rash guard comes in plain colors but Under Armor offers designs as well.
Comfort:

Fit:

Protection:

Value:

Title MMA Quad Flex Rash Guard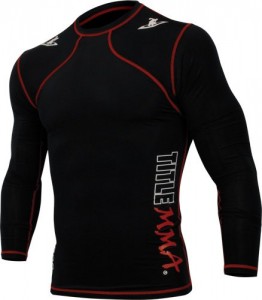 This is another quality piece of MMA gear by Title. This rash guard is comfortable, fits very well, and really helps my game. Also this rash guard comes in a couples colors and is made in all Adult and Kid sizes. This rash guard is great for BJJ as well as other grappling arts because it moves well. I don't find it too constricting and the overall fit is nice.
Comfort:

Fit:

Protection:

Value:

Combat Sports Rash Guard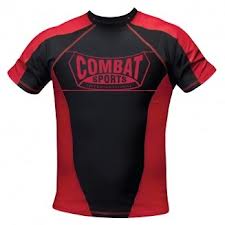 This is a great buy if you are looking for a cheap MMA rash guard that is going to give you a great quality. Combat Sports makes some great MMA gear and I have one of these rash guards in black, pretty cool. This rash guard comes in 3 different colors, red, black, blue and comes in all adult sizes. If you're looking for a short sleeve option, this might be the best mma rash guard for you.
Comfort:

Fit:

Protection:

Value:

BJJ Life Tuxedo Rash Guard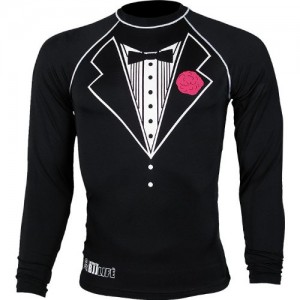 Okay so I am a huge fan of the T Shirt tuxedo and that may affect my judgement on this MMA/BJJ Rash Guard. The guard will keep you styling and will keep the ladies on the edge of their seats at the tournaments(Not for you, for #selfies). This rash guard comes in adult sizes and comes in one style of awesome. The best MMA rash guard can be a classy one too.
Comfort:

Fit:

Protection:

Value:

Cheap MMA Rash Guard
We made sure to include some of the better priced items we could find. If you try to go any cheaper you are going to sacrifice quality. However you won't sacrifice style with the tuxedo rash guard. There are many reasons to use a rash guard during your training and it is usually a good thing to have handy. I always bring when when I am training in an unfamiliar place or a place I know I will scrape my elbows or even sweat a lot. I recommend these whether you are training Judo, Jiu Jitsu, Wrestling, or other arts when you're not required to wear a uniform. They will give you an edge in your training and can help you deal with body temperature. You may even find a cheaper option as one of the best MMA rash guard options.
Owner of evolvedMMA.com. I am a Certified Personal Trainer who trains Mixed Martial Arts. I review any and everything. I sometimes bet on fights!
Latest posts by Travis Williams (see all)