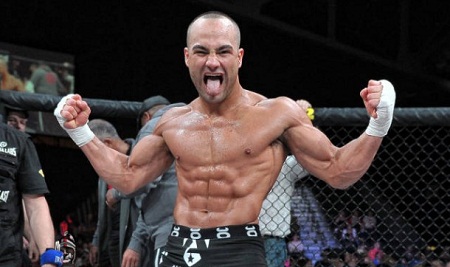 Getting the most out of your training is impossible if you are not eating the right foods. The best MMA diet plan will help you recover from your workouts and increase your performance. There are many different schools of thought when it comes to nutrition in MMA. One thing I can tell you for sure if you want results is to find an MMA diet plan that works and stick with it. I see people trying to follow too many diet trends and fads that they lose all structure to their diet. A good diet plan is very structured and provides you with all the tools you need to improve. Getting in great physical shape is no easy feat, but the right diet plan can help you achieve your goal much quicker. If you go to the gym a lot but don't follow a diet plan, you are missing out. The right diet plan can help you lose weight, gain weight, or maintain you weight as needed. Find out what foods are helping your performance, and what foods you need to cut out. For this article I will outline a couple different products so you can choose the best MMA diet plan for you. Whether you are training for competition or you just want to get in great physical shape, an MMA diet plan will help you to achieve your goals quicker and easier.
Best MMA Diet Plan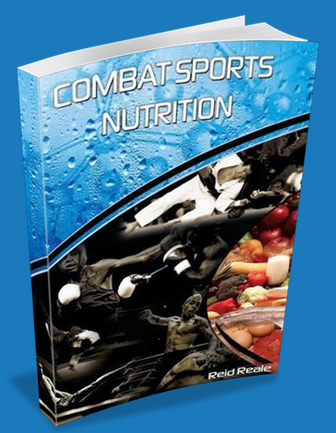 The Combat Sports Nutrition guide is one of the best MMA diet plans and most complete systems I have seen available for sale. This book will teach you how to get the most out of your workouts and recover better. This is one of the more complete nutrition guides for MMA fighters looking to improve the right way. This guide is great for all types of training including Brazilian Jiu Jitsu, Boxing, Wrestling, Muay Thai, Kickboxing, CrossFit and more.
I like the information this book provides on cutting weight. It will teach you how to set up a proper weight cutting plan and execute it the right way. Something I have learned over the years is that not every coach knows exactly what they're doing when it comes to weight cuts. Get the right information so you can cut weight, and re-hydrate properly and safely.
Combat Sports Nutrition provides all the nutrition information you need to get in the best shape for your fight. This book will teach you how protein, carbs, and fats affect your body. You will learn which foods will enhance your performance and what to eat before a workout. You will learn what to eat to get energy for your workout, and what to eat to recover faster and feel better. The guide will outline the vitamins and minerals that are important for your performance. Consuming the right things can be difficult, but this guide will let you know what you should eat, and what you should be avoiding.
Combat Sports Nutrition was written by BJJ Black Belt Reid Reale. He is an accredited sports dietician who has worked with world class athletes from many sports inlcluding MMA, BJJ, Kickboxing, Boxing, Judo, and he has even worked with Olympians. Reid Reale is currently pursuing a PhD, focusing on weight cutting and body compositions of combat sport athletes. This is one of the best MMA diet plan that I have used, and comes conveniently in ebook form.
Price: $33
Rating:

Value: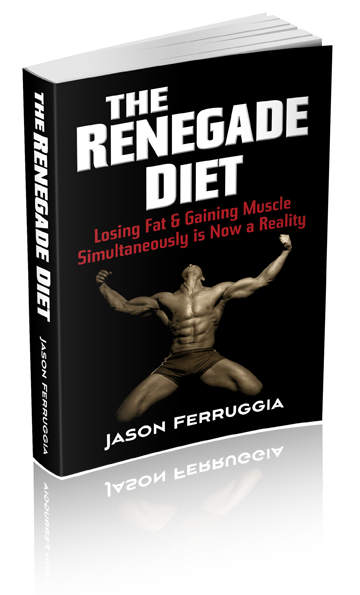 If you are looking for a proven system that will help you lose fat and burn muscle, check out the Renegade Diet. This is one of the best MMA diet plans because it is complete and easy to follow. This diet will help you to lose fat and gain muscle more effectively than most other diets you may have tried. The Renegade Diet addresses what they believe are the three problems with diet programs. Muscle building diets causing you to gain too much fat, fat loss diets causing you to lose muscle, and how low carb diets kill your physical and mental performance.
One of the things I would like to note about the Renegade Diet, is they offer a 60 day money back guarantee which is great. If you are unable to get the results you want in 2 months, you can get your money back. A 60 day no questions asked money-back guarantee should help you to feel more confident in making your purchase.
If your current MMA diet plan doesn't allow you to eat the foods you love, you may want to check out The Renegade Diet. You don't have to avoid all the things you enjoy eating. As long as you are smart about what your eating and when, you can always find time to enjoy yourself. There are many things about the Renegade Diet that are very different from other diets, and many things you can learn. This diet won't make you to eat 6-8 times a day, no one likes carrying around all that Tupperware. This diet will also teach you that carbs are not as bad for you as some people want you to believe. There is a lot of information on MMA nutrition out there, but not everything you read is correct.
This MMA Diet plan is written by Jason Ferruggia who is the chief training adviser to Men's Fitness Magazine. Jason is a world renowned strength and conditioning specialist who has trained many professional athletes. He has been in the business for over 20 years and has authored a lot of excellent content. If you are looking to follow one of the best MMA diet plans available, I would recommend checking out the Renegade Diet.
Price: $27
Rating:

Value:

Owner of evolvedMMA.com. I am a Certified Personal Trainer who trains Mixed Martial Arts. I review any and everything. I sometimes bet on fights!
Latest posts by Travis Williams (see all)