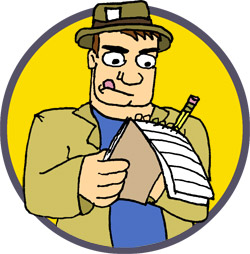 Do you want to become an MMA writer? Do you have unique opinions or point of views on the UFC and Combat Sports world? Well there is plenty of opportunity at Evolved MMA to get your content our there to the readers. We are currently looking for writers to cover a variety of topics in the MMA category. We provide news, gear reviews, training tips, diet information, and more. We try our best to appeal to fighters and fight fans alike.
This is a great opportunity for someone who likes to talk or tweet about MMA. Someone who likes to go to local shows and meet fighters. If you have your own MMA blog you want to promote, you can get quality back links from us.
What's in it for Evolved MMA?
We get fresh content from you and a new way to appeal to our readers. Our site expands and opens up more opportunities for covering events, interviewing fighters, and more.
What's in it for YOU?
This is not a paid gig.
As a writer for Evolved MMA you can get  press passes to cover local or regional MMA events in your area. Bellator, RFA, WSOF, and UFC. Interview and meet professional fighters and other people in the industry. You can get a nifty "@evolvedMMA.com" email address. You get your content published on an established MMA site. You can use it to help promote your Twitter handle or your own MMA blog.
Guest Post?
Want to promote your blog or brand using a guest post on my site? I am open to all unique content that is not being cross posted. I will allow one back-link at the end of the content. The link may not be a sales page unless there is an affiliate commission set up. Also no links to any NSFW content or explicit content that is not fight related.
 Travis@evolvedMMA.com
Owner of evolvedMMA.com. I am a Certified Personal Trainer who trains Mixed Martial Arts. I review any and everything. I sometimes bet on fights!
Latest posts by Travis Williams (see all)