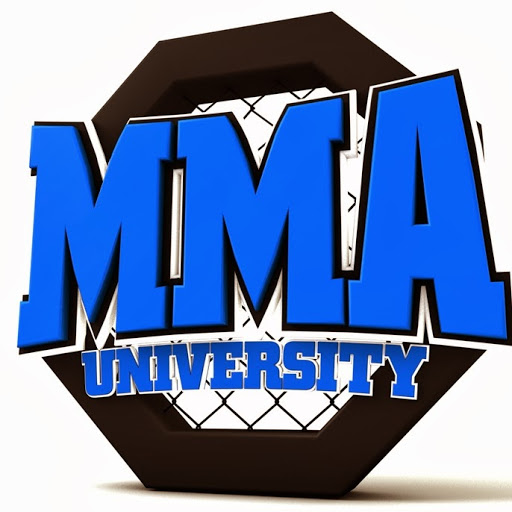 I have a master's degree in Education, which is accompanied with a Whoopty-Doo Award. Earning a degree or credential simply requires the ability to check off a series of boxes, regurgitating back what the professor wants to hear. Professional Simon Says.
Any true learning experiences I have had in my life occurred when I approached a problem, or task, overloaded myself with information on the topic, and sifted through all the information to determine what works best for me and what doesn't. I truly believed myself to be extremely knowledgeable about mixed martial arts because I would click onto UFC.com, get the latest news; check out anything new on UFC's FightPass; never miss a UFC event or Ultimate Fighter program; I had some background knowledge of other MMA promotions but never seemed to be able to follow them as closely; I was capable of engaging in and following along with any MMA discussions I found myself amidst. Well, I have felt myself to be late for class each and every day since tapping into the world of social media. The MMA community is an incredible group, and they don't seem to mind my tardiness.
Using Twitter, I have come into contact with all sorts of late breaking news stories, news stories that took many hours to even make its way onto UFC.com; I couldn't believe my realization that I had been many hours behind the masses. Twitter has also placed me keystrokes away from individuals who are closely connected to MMA, and they are nothing short of fascinating. Discovering all of this, I immediately put myself in the corner while wearing my dunce cap, but I took my laptop with me because I didn't want to fall any further behind.
Prior to Twitter, I had discovered a terrific source of information with MMA Junkie Radio. The hosts ran poignant interviews; the callers cast great points; the commentary was engaging. Point be known, I'm a sucker for talk radio.
PTL, Post Twitter Life, there are numerous shows capturing the lives and stories of the many professional mixed martial artists around the world. The standouts that I've discovered as of late include: Rachel Blaze's Into the Fire; CSSR, Cage Side Submission Radio with Steve Rychel; In the Box with Dan Cox. There are so many hours of banter with fighters, discussion of controversial topics, or any other insight from the MMA world brought to the surface for fans that it's a bit overwhelming. If it's any consolation for not knowing about all of these other avenues for information, my ears are forming calluses from putting-in and taking-out ear buds in each of my free moments, which was very embarrassing on picture day; I had become that kid.
Being a teacher, there is a stigma of having ATTO, All That Time Off, even though I still find myself, on "vacation", needing to complete a great deal of preparatory work before I can attend to my secondary job, absorbing MMA.
I was lucky enough to hit pay dirt and have my two passions collide in unison today, March 27, 2015. With all my new Twitter learnings, I caught across the wire that the Bellator 135 prelims were playing on Spike TV's Spike.com; today was also the Friday before a week off, Spring Break, so you could smell the smoke off my heels when the bell rang at 2:15 pm, PST. I felt truly blessed to walk in the door, get connected to Bellator's prelims, and catch Geo Pacurariu, a bantamweight, kick of this fight card by finishing his fight with a, Ronda Rousey like, Judo toss, falling into a straight arm bar using his legs. And to think, a week and a half ago I wouldn't have known these bouts existed without a little bird Tweeting in my ear. Hopefully, driving over the speed-limit to make it home for these preliminary matches counts as some extra credit.
I feel like I dove headfirst into the deep end of a sea of knowledge. The MMA community is vast, interesting, and, lucky for me, willing to let the new kid join in. I have appreciated all their expertise and am excited to continue to learn from everyone. Back to my studies!
By day, I'm an elementary school teacher. By night, an MMA enthusiast bringing those closer to the fence another perspective.
Latest posts by Dave Madden (see all)